When it comes to becoming a truck driver, it's essential you pick the best truck driving school to receive your CDL license and pass all your tests. There are many options to choose from, especially in the city of Los Angeles. Here are the factors you should look into when deciding where you want to study. 
Reputation of the "Best" Truck Driving School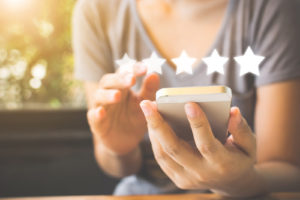 One of the first factors you should look into is the overall reputation of the truck driving school to see if they are the best. Make sure to look into their website for their testimonials and experiences of people who went beforehand. If there is a large number of negative reviews, that means it wouldn't be the best fit for you. Some testimonials can also give you a glimpse of the amount of value they received when signing up for the program. 
Here at LA Truck Driving, we strive to give the best value for our customers along with the support to pass. 
Quality of the Program and Teachers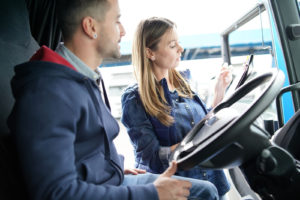 To have a chance of passing your CDL practical, an experienced truck driver instructor with years of experience is the obvious way to go. Our truck driving instructors have had years of teaching trucking trainees, with even more years of working first hand in the field. In-depth knowledge of the CDL practical layout is not all that's needed. 
The size of training groups is also significant in gaining essential one-on-one experience. Our groups can be as low as 2 trainees and a maximum of 8 trainees per session. We want our students to learn by doing and learning from one another. On Saturdays, our experienced instructors will take our students to the public roads to learn in a real environment. 
Learning and Teamwork Environment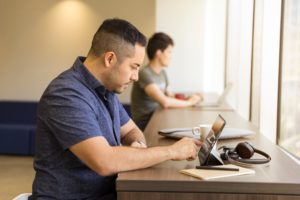 It's true that not everyone learns the same way, especially in a learning environment. Make sure that the truck driving school of your choice has an open environment for learning and motivation. Like any school, being around people that support you in your journey can impact how far you go. Find an environment you know you will put all your effort into, while getting support from the people around you. 
Accessibility of Best Truck Driving School Training 
If you have a job or family, your time might be limited to certain times of the day. Before choosing your truck driving school, find out the times they have their sessions and make sure it works with your schedule. Some schools offer classes early in the morning, while others offer night classes. Training and practicing as much as possible will perfect your truck driving skills and get you prepared to take the driving test. 
Here at LA Truck Driving, we offer training sessions times that are accessible throughout the day that work with your schedule.
Job Guarantee and High Placement in Los Angeles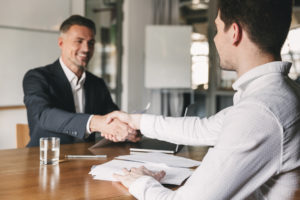 When you do pass your practical truck driving test, you should be looking to the future. The best truck driving schools have connections within the truck driving industry to connect their students to valuable opportunities. Large trucking companies such as Swift, Schneider, and Landstar are always looking for motivated and talented truck drivers to be part of their team. It would help if you didn't do all the work when it comes to getting placement within these companies. We offer practical placement assistance to all our students to jumpstart their career within trucking! 
Becoming a great trucker starts out with being knowledgable about the field and being passionate about it. When you realize that trucking is for you, make sure to put the work in school into study so you can pass you CDL practical exam with flying colors. At LA Truck Driving School, we'll guide you step-by-step in your journey to starting out with the basics. Delivering top quality service while pushing you to become the best truck driver is what we strive for.
If you are interested or have any questions, please contact us!