There's no denying that the American economy runs on trucking. The truck driving industry brings goods of all kinds across the country, contributing millions upon millions of dollars to the economy on a yearly basis. And if you're looking for a great new career, you might want to consider becoming a truck driver. Truck driving careers can be rewarding, satisfying, and full of adventure—and there are many benefits to the job. Take a look below.
Great Income And Consistent Raises
When it comes to truck driving jobs, you definitely won't need to worry about your income. Entry level salaries for truckers are typically around $35,000 to $40,000, and this number only increases as you gain experience and become a better driver.
Image: Unsplash | Matthew T Rader
Those with truck driving careers typically see consistent raises as the years go by, and many make around $70,000 to $80,000 after five years. A truck driving job will help you pay the bills, and then some.
Job Security
You don't want to waste your time training for a career that offers too little work. You need to work in a booming, stable industry—and no industry is more stable than truck driving.
If job security is one of your top concerns, truck driving careers are a great choice. The trucking industry contributes hundreds of millions of dollars to the economy every year, and companies are consistently looking for reliable, trustworthy, and qualified drivers to transport their products.
Whether you work as a long haul trucker or drive along local routes, as a trucker you'll always be able to find work.
Flexible Work Schedule
Nobody wants to be a slave to their job. People typically want freedom in the workplace, and the ability to live a great life while pursuing their career. Luckily, truck driving jobs achieve the perfect work/life balance with flexible work schedules.
As a trucker, you'll be able to take charge of your career and set your own work schedule. You can find trucking jobs that go through the night, or during the day. You can even take short-term driving contracts where you only have to hit the road for a few weeks, providing plenty of time to spend with family, friends, and loved ones.
Get Paid To Travel The Country
When discussing truckers, the first thing many think of are traditional long-haul "big rig" truckers, the types who hit the road and bring cargo across state lines on a regular basis. If that's the route you decide to take with your career, you can expect to get paid to travel across the country! You'll get to experience new cities, new states, and new sights constantly, giving you a great taste of everything that America has to offer.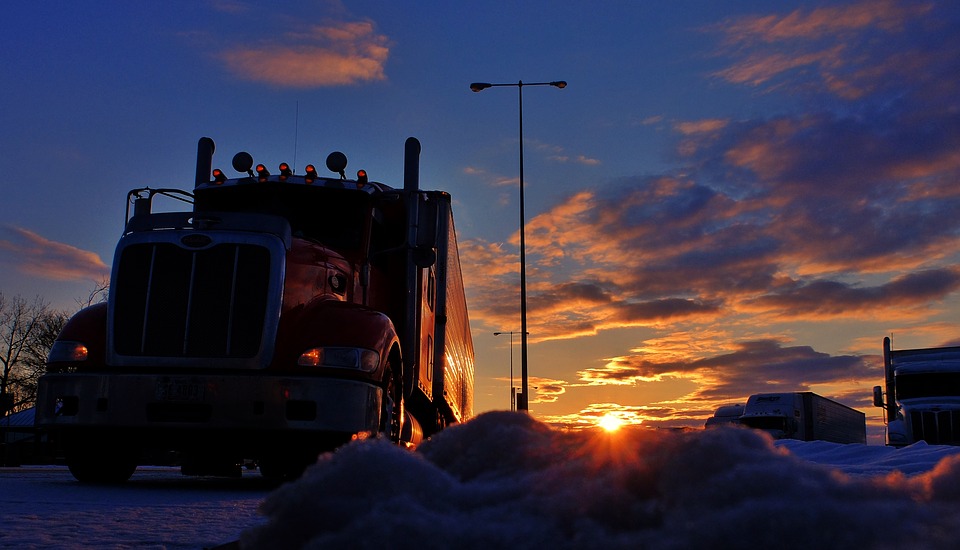 Image: Pixabay
New Challenges Every Day
Many people dread the mundane nature of a standard 9-to-5 job. Thankfully, you won't find anything mundane about being a truck driver.
Truck driving careers offer unique, exciting challenges on a daily basis. From carrying different cargo to visiting different cities and interacting with new people, there are no shortages of challenges and changes while on the road.
Anyone Can Become A Truck Driver
Finding a great career can be difficult, especially if you don't have the proper education or training. Many don't have the desire or financial means to pursue higher education, but just about anybody can become a truck driver.
With truck driving careers, you don't need to have a college education or years of prior work experience. All you need to do is earn your CDL. From there, you'll be qualified for great entry level truck driving jobs, providing great income and benefits that are hard to find in other fields.
Truck driving careers can be a true blessing. If you're interested in pursing this path, consider LA Truck Driving School. We offer both Class A and Class B CDL training programs, with one-on-one instruction and a job placement program guaranteed to help you earn your CDL and find work upon graduation. For more information about our programs, contact us!