As a truck driver, you spend many, many, many hours sitting in the driver's seat. But how comfortable is that seat you sit on so much? Could it be more comfortable? Probably. So what are the best seat cushions for truck drivers?
Run-of-the-mill driver seats are designed with very little support. If you're like most truckers who don't have any added cushion to the driver's seat, you probably often feel stiff, achy, a too hot in your back and butt.
Thankfully, a wide variety of seat cushions exist. Here's a breakdown of the best seat cushions for truck drivers, according to the truck driving experts at LA Truck Driving School in Los Angeles.
Air Cushions

You know those airplane neck pillows? Air seat cushions are kind of like those, but for your rear. Airhawk makes a popular one that includes its own pump, a slide-resistant bottom, air ventilation, and built-in stress-relieving features. If you go with an air cushion, be sure it's designed to reduce back and butt pain. Also be aware that many air cushions will cause you to sit higher in your seat than normal (you can adjust your seat height).


Memory Foam Cushions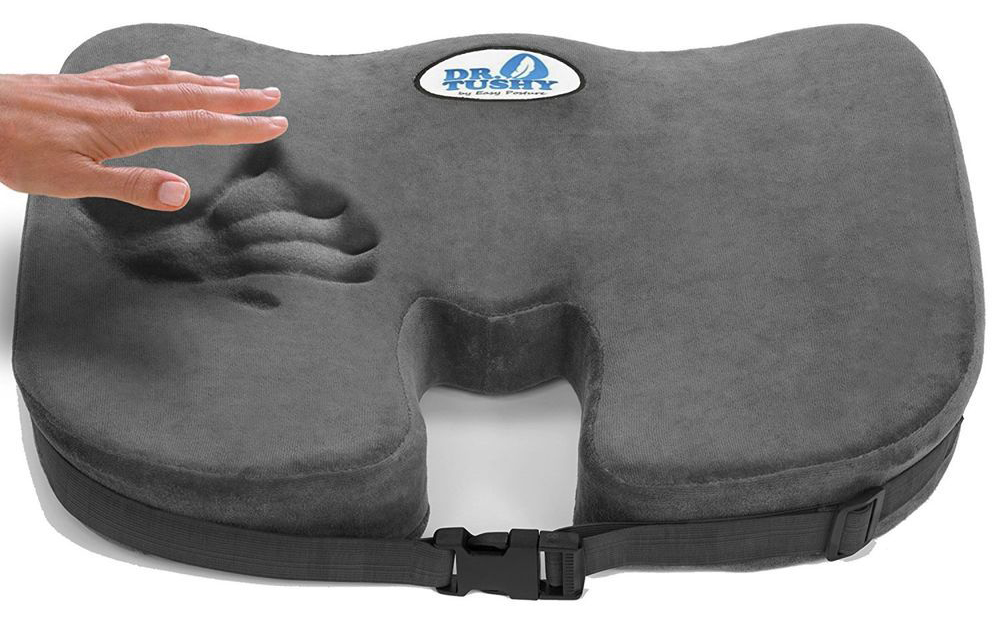 We've all heard of memory foam mattresses, but hey! Memory foam comes in the form of seat cushions, too. Just like with mattresses, a memory foam seat cushion will conform to your body and won't lose its shape. Look for one that has a cover that can be easily washed and has a slide-resistant bottom.


Gel Cushions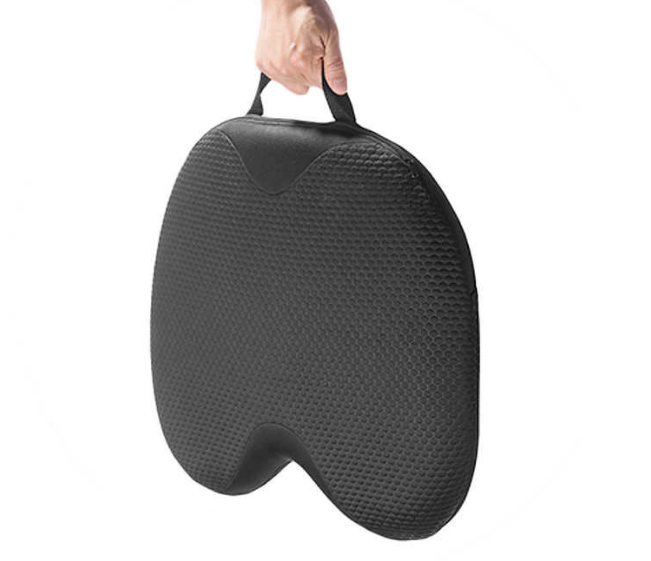 Very popular, gel cushions not only aid with pain and stiffness—they also help keep your body cooler. The quality gel cushions will be slide-proof and will include washable covers. When shopping around for gel seat cushions, be sure to look at reviews and purchase one that is well-made. The last thing you want while driving is for your cushion to pop and gel goes leaking everywhere.


Bead Cushions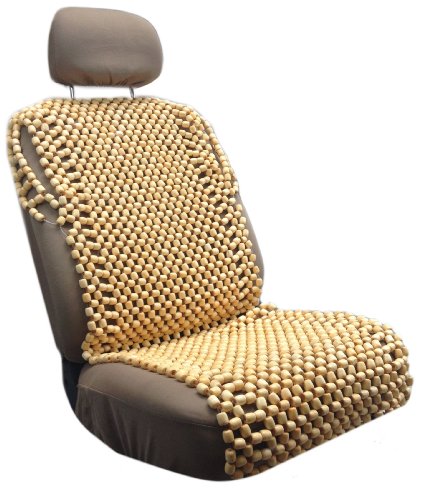 Sometimes as we drive, we need a little massaging. Those old-school bead seat cushions (think: hippies) make great mini-massagers, and they're also really good for blood circulation. They may not look comfortable, but they are. Not only that, beaded cushions are what you want if you're prone to getting a sweaty butt and back. Look for beaded seat covers made from real wood as opposed to plastic, and you're set! You don't have to worry about washing them, and they're very durable.
Grid Cushions

Grid cushions like Purple are gaining popularity with truck drivers due to its material and construction. Made from hyper-elastic polymer, these durable cushions are designed to maintain comfort even if you have lots of stuff in your pockets. The polymer is also a coolant, and this particular brand comes in several different shapes for different booties.
Heating + Cooling Cushions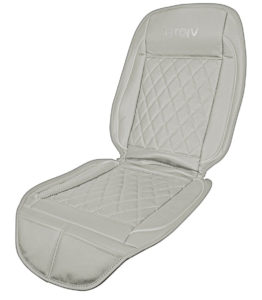 Maybe it's not so much about extra padding for you; it's more about temperature. If this is the case, look into a seat cushion that has been designed specifically to heat or cool the body. No matter what the weather outside may be, wouldn't it be great if your seat cushion could adjust to make you feel better? Both heat and cold have excellent abilities to make the body aches go away. 
Get a Replacement
Your driver seat may be fine, just a bit weathered by the years. If you feel like yours has seen better days and that a new seat cushion would do wonders, have your company contact the manufacturer to order a new replacement seat cushion. Or, at the very least, switch the driver seat pad with the passenger seat pad. You'd be surprised how much of a difference this makes!
Pillows
Sometimes all it takes is a good old-fashioned pillow, right? While they may not be as high-tech as a gel seat cushion or a heating/cooling seat cushion, the right pillow can be exactly what you need to stop back and butt pain, so don't rule them out!
It may take you a couple tries to find the right seat cushion that works for you, but when it comes to the best seat cushions for truck drivers, there are plenty of choices available. You may hate a memory foam one, but love a gel one. Every truck driver is different (like a snowflake), and we all have our own preferences—so if you're tired of aches, pains, and your butt falling asleep and losing circulation during those long hours on the road, consider a driver seat cushion. Hopefully this article will give you a good head start!