Truck driving is one of America's top careers. In fact, it's the most common job in 29 states, and with good reason. It's a strong tradition in which workers can have stable work, good pay, and are able to be out in the world.
But despite being one of the most common careers in America, many people still don't know exactly what a trucking career entails. What does the day-to-day look like? What are the rules? What is expected?
Here are a few truck driving basics that you may not be aware of.
Trucking is More than Just Driving
It can be surprisingly physical work. Some truckers will find themselves constantly moving freight, even if it's just to help the loaders. Besides this, truck drivers must also be able to slide tandems, raise and lower trailer jacks, and sometimes throw chains during the winter. In fact, most truckers are required to have a DOT physical done every couple of years due to the physical requirements that the job can entail.
You Must be Hyper Aware
While on the road, truck driving is not only physical; it's also very mental as well. You must always be incredibly aware of your surroundings, and plan for the unexpected. Don't forget, you'll be controlling a huge vehicle. Even if another driver on the road is doing a bad job, you can prevent disaster just by making sure that your own driving is safe and observant.
Pets and Family Members are (Sometimes) Welcome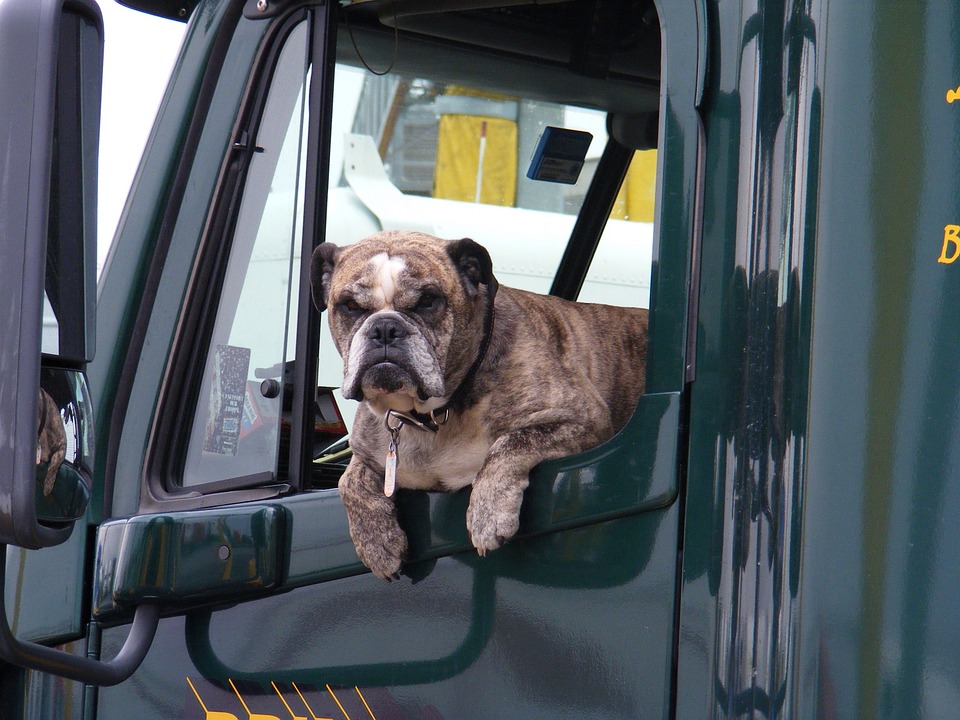 Depending on what truck line you work for, you may be able to bring along your pet or family member. Policies vary, but for the most part, there are rider programs that allow truckers to have quality time with their loves ones. This is great news, since many truck drivers spend so much time away from home.
Being Paid By Mile or Hourly
It's good to know beforehand that some truck lines pay drivers by the miles driven as opposed to the hours. This is important information for new truckers to find out, since there may be long periods of time when you're not driving—for example, during a live load or live unload—and therefore will not be earning money during those downtimes.
Deadlines Can be Stressful
Ninety-nine percent of the time, the freight that's on your truck is needed immediately, and customers will be watching the clock for it. This might sound easy, but it can become a source of anxiety. Once you're a truck driver, be mindful of deadlines and routes so that you get your cargo where it needs to be on time.
Truck Driving is a Lifestyle
Make no mistake: once you're a trucker, your life will change. More than likely, your days will begin at dawn. You will learn to communicate with other truckers and understand them—and no one else can fully grasp what it's like. Similar to an exclusive club, truck drivers experience the same problems and situations, and take value in this shared knowledge.
Watch Trucker Kennedy's video to hear his thoughts on the trucking lifestyle:
Truck Drivers Never Stop Learning
Even the most experienced truckers still learn new things every day while doing their job. The road is unpredictable, and many things happen. Truckers will learn and teach each other, and there's always something new to know.
Are you considering becoming a "knight of the road" as so many have done before? If you're thinking about getting your CDL, contact us at L.A Trucking School to learn about our Class A and Class B truck driving training programs. You can also check out some of out graduates' success stories.