When you're a truck driver, a good truck stop is an amazing find. Besides your own rig, truck stops are where you'll end up spending a lot of your time. They have the ability to help truckers unwind and relax after those long days of driving.
But what actually makes a good truck stop? Sure, nice ones will have clean restrooms with hot water showers, working washers and dryers, a decent place to eat, plenty of wide-spaced parking, and well-maintained fuel islands. But what about truly epic truck stops?
Here a few truck stops throughout the United States that definitely stand out from the rest. Hopefully you'll get a chance to stop by some of these during your travels.
Trail's Travel Center in Albert Lea, Minnesota
If you love sports bars, Trail's Travel Center has you covered, featuring the famous Skol Tavern. Trail's also features 300 parking spots for trucks, truck scales, a truck wash, a movie theater, and even a chapel where truckers can attend Sunday service.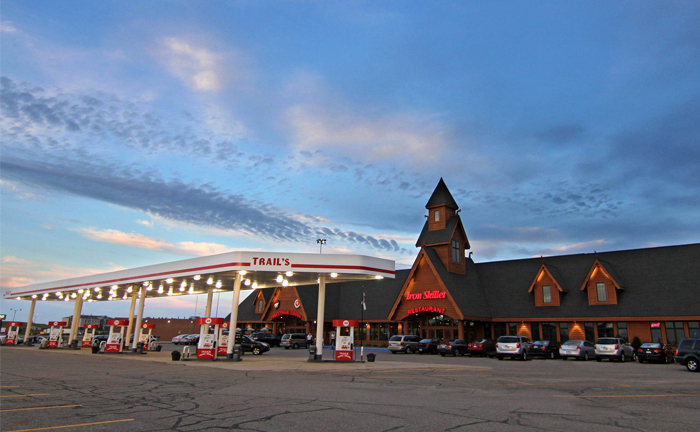 Image: trailstravelcenter.com
Johnson's Corner Truck Stop in Johnstown, Colorado
If you're into cinnamon rolls, Johnson's Corner Truck Stop is right up your alley. Featuring a bakery with fifteen plus cinnamon roll flavors, this place has made a name for itself. It also features a load board, ShorePower, live video with the state road conditions, a TV lounge, truck scales, and even a place to get your DOT physicals done.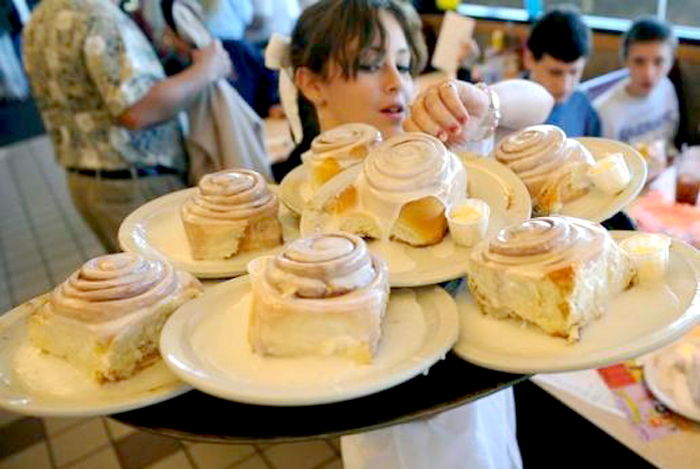 Image: denverpost.com
Little America in Little America, Wyoming
With 16 fueling islands, a convenience store, 17 private showers (with tubs!), convenient truck scales, a driver's lounge, a 24-hour deli, and even a post office, Little America truly is what it calls itself: an oasis for truck drivers.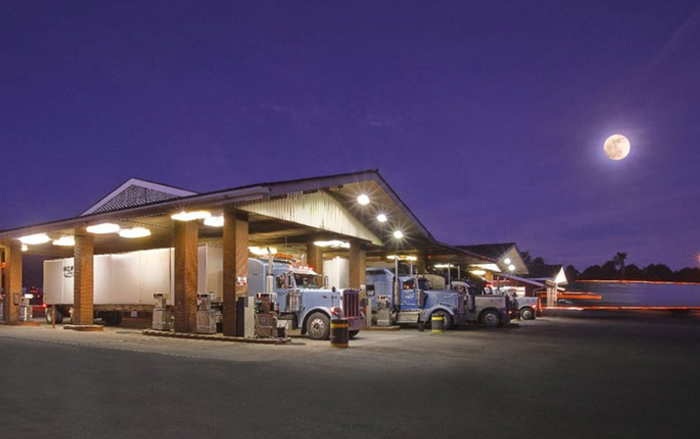 Image: wyoming.littleamerica.com
Jubitz in Portland, Oregon
For nearly 70 years, Jubitz has provided truck drivers with a excellent amenities, including a 24-hour restaurant, truck maintenance, and even a movie theater, earning it the title of "World's Classiest Truck Stop".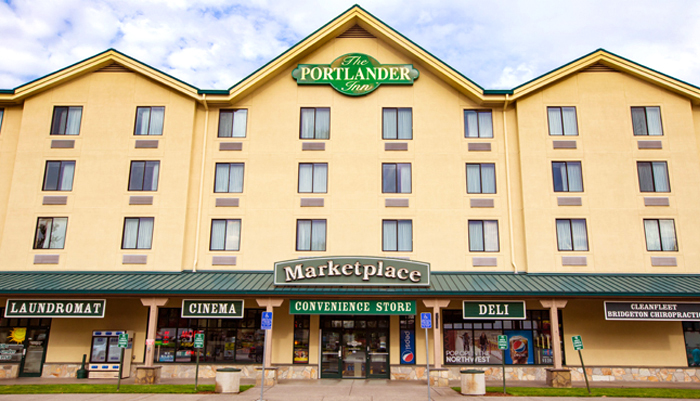 Image: jubitz.com
Iowa 80 in Walcott, Iowa
How could you not want to visit a place known as "the world's largest truck stop"? Established in 1964, Iowa 80 is a breath of fresh air to countless truck drivers. Almost like a small city, Iowa 80 has everything: a variety of places to eat, a super truck showroom, a barbershop, a truck scale, a movie theatre, 24 private showers, a "driver's den", a pet groomer's, a fitness center, a gift shop, laundry, a library, and even a dentist, chiropractor, and a trucking museum! This place is so popular with truck drivers that they hold an annual "Truckers Jamboree" each year.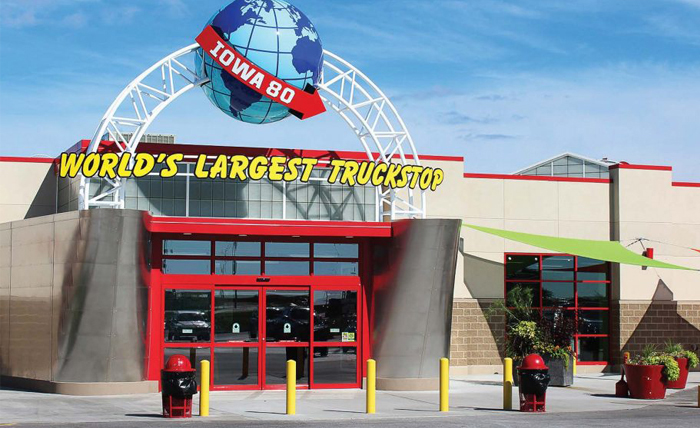 Image: traveliowa.com
Sapp Bros in Sidney, Nebraska
If you have a deep appreciation for clean truck stop restrooms, Sapp Bros is your place. This stop is known for its restroom cleanliness — in fact, they claim to have "Mom-approved restrooms: the cleanest restrooms and showers on the road". They also feature Lucille's Famous Fried Chicken, private showers, truck service anytime you need it, and outstanding customer service.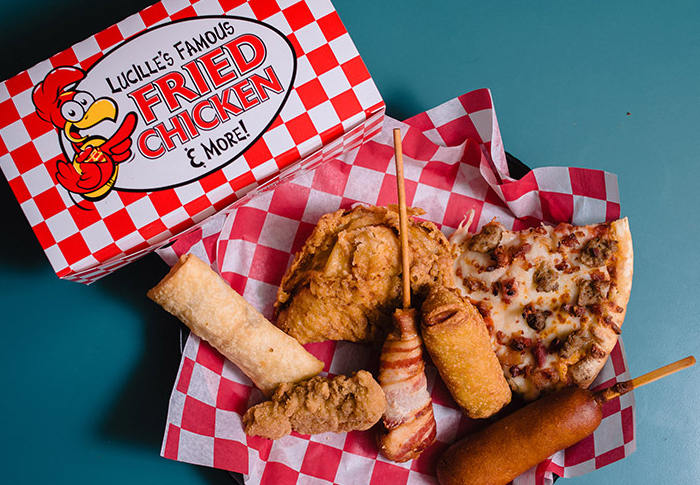 Image: sappbros.net
North Forty Truck Stop in Holladay, Tennessee
Need a massage to relieve your sore muscles? North Forty Truck Stop has you covered. They also offer breakfast 24 hours a day, laundry service, and a TV room.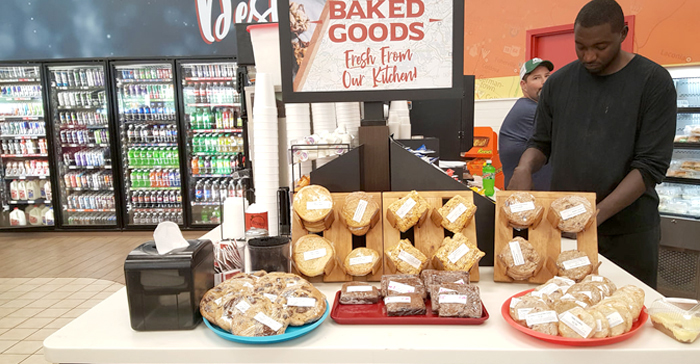 Image: north40truckstop.com
Whiskey Pete's in Primm, Nevada
Whiskey Pete's is actually an entire hotel and casino, but it's also the last place for truck drivers to fill up who are going into Las Vegas from California or heading into the California desert. And Whiskey Pete's has everything a trucker could want: the casino, bars, a fitness center, a movie theater, over 60 gas pumps, golf, a lounge for truckers, private showers, laundry facilities, shopping, even a log ride! Come to think of it…is this a truck stop or an amusement park?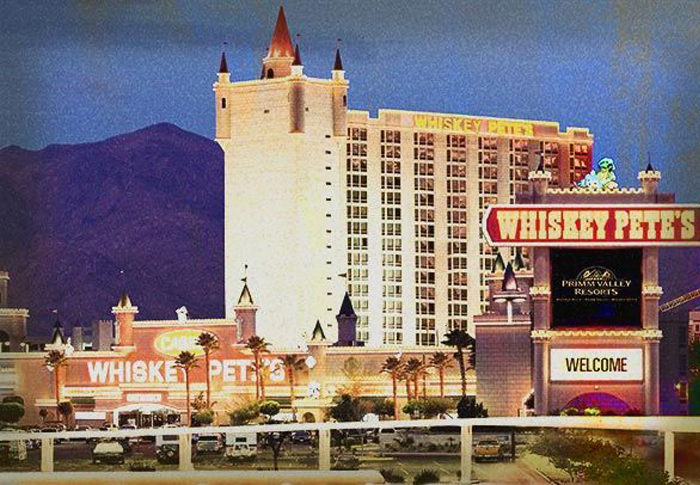 Image: pinterest.com
Morris Travel Center in Morris, Illinois
If all that driving has you wanting to stretch your legs, you're in luck with Morris Travel Center, as they offer walking trails for travelers. This truck stop also features a 24-hour restaurant serving the "finest homemade food", laundry facilities, and 200 parking spaces specifically for trucks.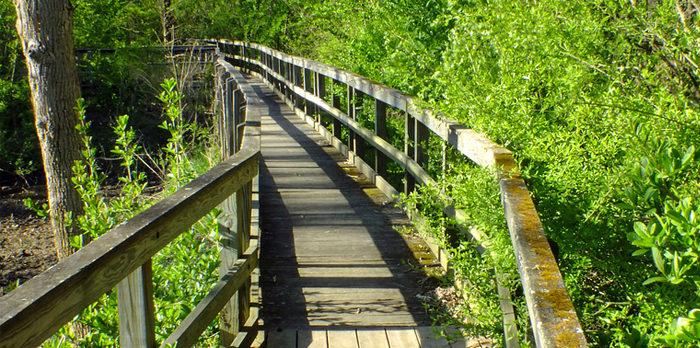 Image: mydoorsign.com
So, which of these are you most excited to try — and what's the best truck stop you've been to?